| Tips To look More Attractive |You might think that being attractive has nothing to do with fashion or style. But looks are, in fact, more than just skin deep. This article will give you 8 tips to look more attractive by improving your style and fashion sense.
1) Buy clothes you feel good, To Look More Attractive.
First and foremost, what is attractive about a person is how they make you feel. So buy clothes that make you feel good!
There's nothing wrong with getting some professional advice from a stylist (or your mom), but remember that they're likely going to suggest things based on their own sense of style.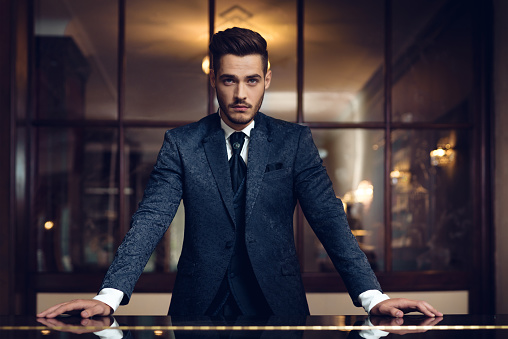 What looks great on them may not look great on you. Be honest with yourself and try everything on before you buy it. This will ensure you don't end up in a dress two sizes too small because it was supposedly your style.
Being comfortable with who you are should be one of your top priorities when dressing for an event or any other special occasion. If you aren't confident in your skin, no amount of fashion can help you.
2) Try New Colors

The easiest way to look more attractive is by incorporating new colors into your outfit. A new coat or shirt can drastically change your overall appearance and the color that you wouldn't normally choose can be exciting and flattering.
Before shopping, though, it's important to find out what colors suit you best—not everyone looks good in red.
Regardless of what colors look best on you, don't be afraid to step outside of your comfort zone; if nothing else, it will force you out of a fashion rut.
"Like every good man, I strive for perfection, and, like every ordinary man, I have found that perfection is out of reach – but not the perfect suit."

– Edward Tivnan

You might even discover an entirely new style. And, for most people, feeling attractive has little to do with clothing; however, a few stylish pieces can make all the difference.

As we mentioned above, makeup can have an incredible impact on how we perceive our own attractiveness. For many women (and men), applying makeup is as much about confidence as it is about cosmetics—knowing how to apply makeup correctly allows us to project confidence and feel more comfortable in our own skin.
3) Be Confident, makes you Look More Attractive

While you may not be able to control how attractive you are, as determined by your genetics, there are many things you can do that will greatly improve your appearance.
The most important one of all is being confident. Confidence is absolutely essential if you want people to see past your physical features and notice your beauty on a deeper level.
It's not just how others see you but how you feel about yourself that matters. If other people compliment you, it's okay to accept their praise gracefully and thank them for noticing what makes us special.
Even if we don't buy into our own image at first, over time it becomes easier and eventually turns into reality as we change our expectations of ourselves based on positive feedback from others.
Over time, if you continue to be open-minded about new experiences and work towards bettering yourself every day, there's no limit to how far you can go.
"The boor covers himself, the rich man or the fool adorns himself, and the elegant man gets dressed."

– Honore de Balzac

As mentioned above, confidence is critical when it comes to looking more attractive—but so is staying healthy.
To look your best, eat healthy foods (lots of fruits and vegetables), drink plenty of water, get plenty of sleep (at least 7 hours per night), exercise regularly (even small amounts), take care of your skin (don't forget the sunscreen!), keep up with regular dental checkups and practice good oral hygiene by brushing twice daily and flossing daily.
By taking care of yourself in these ways you'll radiate healthfulness which goes a long way toward making people more attracted to you.
4) Find a Style That Works For You

If you're trying to get a leg up in your professional world, it pays to be stylish. Research shows that people who are well-dressed earn higher salaries and climb further in their careers than those who aren't.
Still, with limited time and an ever-expanding wardrobe of clothes (thanks, retail therapy), it can be hard to figure out what exactly you should wear.
So how do you develop a keen eye for fashion? Rather than following advice from high-end magazines or blogs aimed at style icons, follow advice from more ordinary sources—people just like you!
Ask your friends for their tips on what works and doesn't work for them, as well as what pieces they think are worth investing in.
Get feedback from colleagues and other professionals in your field. And if you really want to learn about trends, don't rely on runway pictures; look at street-style photos instead.
The outfits featured there tend to have a more relatable feel. Ultimately, remember that fashionable is subjective—you might not need Prada if Ralph Lauren looks good on you!
5) Get Rid of Clothes That Don't Fit or Flatter

Clothes that don't fit or flatter you, whether because they're too big or too small, can make you look frumpy and unflattering.
Clothes should be comfortable and accentuate your best features without drawing attention to problem areas. If you have clothes that no longer fit your current frame, it's time to say goodbye.
You can either give them away or sell them at a consignment shop. Either way, if you haven't worn an item in over a year, it's probably time to part ways with it. Your new wardrobe will thank you for it!
Use Makeup That Works With Your Skin Tone: Wearing makeup is a great way to feel more confident about yourself and put together.
But if you wear colors that clash with your skin tone, not only do you risk looking washed out, but you also might not even realize how off-putting certain shades are until someone points it out.
6) Stop Borrowing Clothes From Others (and start borrowing ideas!)

Stop buying things you don't need—we can't stress that enough. But also stop borrowing clothes from your friends and acquaintances.
They may have great style, but their bodies are not yours, so their clothes won't fit properly or look good on you.
Instead of a dress that doesn't flatter your frame, try shopping for a new idea and using it as inspiration for how to wear something in your closet better.
Borrowing ideas is a great way to be more attractive while saving money! (See #7 below.)

In addition to dressing well yourself, learn how to help others do so: Help others understand what looks best on them by giving tips and styling advice when they ask.
For example, if someone asks you for advice about wearing skinny jeans with heels (or any other trend), tell them what worked for you when you tried it (and why).
This will help both of you stay current with fashion trends without breaking your budget.
7) Know What Looks Good On You

There are very few universal style rules, but one that's true for almost everyone is knowing what looks good on you.
That doesn't mean you should ignore everything else and wear whatever color (green) or cut (wide leg) works for you—just, generally speaking, try to look your best.
If you want to learn more about your face shape and body type, there are several sites that can give you a decent idea of how the clothing will look on you—the key is experimentation.
If something doesn't look right, don't wear it! Again: You won't know if something doesn't work unless you try it out. And with so many options available, no outfit has to be boring.
Mixing up patterns and textures is a great way to stand out without being too flashy. Just make sure all your clothes fit well; nothing ruins an outfit faster than ill-fitting pieces.
When in doubt, ask a friend for help—they'll tell you what looks good and what doesn't. It might feel awkward at first, but once you get used to it, asking for advice will become second nature.
The sooner you start asking questions, though, the better off you'll be. Everyone needs some time to find their own personal style—you don't have to reinvent yourself overnight.
Don't forget to pay attention to small details like jewelry, shoes, and even accessories like handbags. They can really add personality to any outfit.
8) Have The Right Underwear, Clothing, and Shoes For Your Figure

For example, having too-tight clothing or shoes that pinch your toes can make you appear short and squat. Similarly, wearing underwear that rides up in an unattractive way can highlight unwanted bulges.
If you're feeling self-conscious about parts of your body, it's best to wear clothes that are designed for your body type.
That doesn't mean there aren't attractive options for larger women – simply ask a sales associate in a store what clothing options would look good on you.
When shopping online, read customer reviews of products before making purchases so you know how clothing fits different body types. Also, don't be afraid to try new styles if they seem like they might flatter your figure.
The worst thing that could happen is you have to return some items! Just remember to stay away from super tight jeans, shirts with horizontal stripes (which can make you look wider), and anything that's baggy (it will only emphasize any unwanted bulges).
Remember: You don't need to buy something just because it's trendy — sometimes basic is better.